West Edmonton Chiropractor | Dr Kenneth Swanston
We Want to Share Chiropractic with You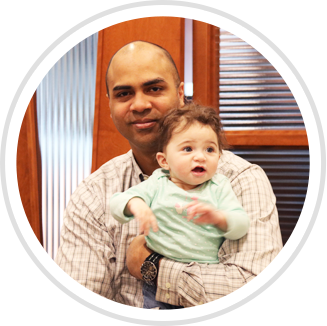 Most people spend their whole life searching for health and happiness and often never find what they are looking for because they are looking in the wrong place. Health does not come from pills, procedures, potions or lotions. It comes from within your own body and from respecting and taking care of your body. It comes from making good lifestyle choices. Dr Kenneth Swanston is dedicated to sharing chiropractic with as many West Edmonton individuals and families as he can.  He looks forward to uncoveringall the possibilities and miracles that regular chiropractic care, as a lifestyle choice, can bring.
We Love Skeptics at Westside Family Chiropractic
"We love skeptics", smiles Dr. Swanston. "While chiropractic is different, it certainly isn't something you have to believe in. Chiropractic, like gravity, works whether you believe in it or not. We realize that many people have never been to a chiropractor so at Westside Family Chiropractic in West Edmonton, we make it a point to explain everything in advance, answer questions and attempt to over communicate. Patients appreciate that."
Educating West Edmonton Patients
At Westside Family Chiropractic we believe that it is important to educate & share our knowledge of chiropractic with our West Edmonton area patients. Why so much focus on education? Because those who know what a chiropractor does—and why, seem to get the best results in the shortest amount of time.
Is Chiropractic Right for You?
Looking for an West Edmonton chiropractor who offers clear explanations? Ready to get started today?Tour our site and call Westside Family Chiropractic in West Edmonton to schedule an appointment with Dr Kenneth Swanston today.
Westside Family Chiropractic | Phone: (780) 486-4080