Meet Dr. Kenneth Swanston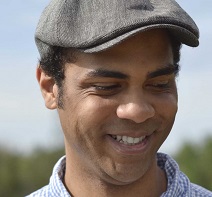 Dr. Kenneth Swanston has chiropractic in the blood, having had his first adjustment at the tender age of one day old from his father.  Dr. Swanston grew up right here in Edmonton, graduating from Ross Sheppard high school and taking 3 years of Science at the U of A before heading to Australia to fulfill his lifelong dream of becoming a chiropractor.
After 5 more years of University he graduated with a double bachelor in Science and Chiropractic Science in 2005 from RMIT. Eager to make an impact he took a position with HealthWise Chiropractic and started a practice from scratch.  He was able to impact the lives of many families and gain valuable experience while expanding his box of tools.
After 7 years in Australia, Ken was ready to come home.  He missed his family, the Oilers and Eskimos, and the little things in Edmonton that felt like home.  When he's not busy adjusting, he might be found tinkering around on his guitar, playing basketball, and going to the gym.
Dr. Swanston's passion is looking after families and helping them them achieve better heath.  He loves to see people stay healthy without resorting to drugs or surgery.
"The doctor of the future will give no medicine, but will interest his patients in the care of the human frame, in a proper diet, and in the cause and prevention of disease." -Thomas Edison
If you have any questions, please call us or Click here to email us.
---
Westside Family Chiropractic | (780) 486-4080